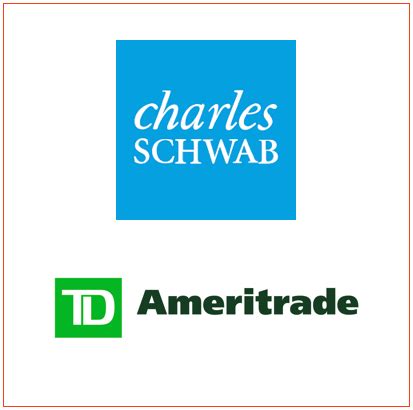 *|MC_PREVIEW_TEXT|*


Hi,

I hope this finds you well. We are getting many questions about the upcoming merger of TD Ameritrade and Charles Schwab, so I thought I would take a moment to highlight a couple points based on these recent questions.

In 2019, Charles Schwab acquired TD Ameritrade, and since that time, both institutions have been working to make the transition of client accounts as smooth as possible. That is mainly why it has taken so long. Here are a few key highlights that you need to be aware of:
Transfer – Your account will automatically and securely transition to Schwab at no cost to you on Tuesday, September 5, 2023. As of that date, Schwab will begin to serve as your IRS-approved custodian. You will also given a new Schwab account number.
Cash needs –

You will be able to access and withdraw cash from your TD account through Friday, September 1, 2023. After that, access to your TD account will no longer be available. Starting September 5, 2023, you will be able to log in to Schwab Alliance client site and see all of your account information. Note that all data will continue to download to the Ridgeline Client portal without interruption so you can always just reference our portal or app for your updated information.
Authorizations – Any authorizations that you have on your TD account (ie, move money, auto withdrawals/deposits, duplicate statements, etc) will carry over to Schwab without any additional work from you. After the transition, I do recommend that you review any of these authorizations and let us know if something looks off.
Key Information Packet – On or about August 1, 2023, you will receive a Key Information Packet for each account currently at TD. This will be mailed to you regardless of your previous communication preferences as it is an official notification. The Packet will include many details regarding the upcoming transition so please read through it thoroughly.
TD Advisor Client access – If you have previously set up login credentials with TD's advisorclient.com, please note that these credentials should carry over to the Schwab Alliance site automatically so that you will be able to log in using the same credentials. Be on the lookout for further information. If you do not currently have access to TD's Advisor Client and/or would like access to Schwab Alliance when it's available, now is the time to let us know so we can get that set up for you prior to the transition.
OK, I know that is a lot of information so take a deep breath and let is all sink in. Please know that I do not have any concerns about Schwab at this time for our clients accounts and money. Schwab will be the largest custodian in the country after this merger which brings scale and resources that can be beneficial to customers. That said, as an independent advisor, we are not beholden to any custodian. If Schwab does not prove to be a good fit for our clients, we will look to make a change accordingly in the future in order to keep your best interest as the priority.

In the meantime, please do not hesitate to reach out with any additional questions.
Joshua E. Self, CLU, ChFC, CFP®
Ridgeline Wealth Advisors, LLC ("RWA") is a state registered investment adviser located in Raleigh, NC. RWA is registered in the state of North Carolina and in compliance with the current registration requirements of the states in which RWA maintains clients. RWA may only transact business in those states in which it is registered, or qualifies for an exemption or exclusion from registration requirements.
Copyright © *|CURRENT_YEAR|* *|LIST:COMPANY|*, All rights reserved.
*|IFNOT:ARCHIVE_PAGE|* *|LIST:DESCRIPTION|*
Our mailing address is:
*|HTML:LIST_ADDRESS_HTML|* *|END:IF|*